Welcome to
CT-Tracker!
CT-Tracker is the first construction management software built to keep you on-schedule and in compliance with California LAPM requirements.
Use CT-Tracker on all your devices to keep you connected in the field or the office.
CT-Tracker is made for Construction Managers, by Construction Managers.
Why CT-Tracker?
Laboring over manual forms is a thing of the past.
CT-Tracker is your experienced guide.
At the click of a button, your project files can be printed, downloaded, and assembled into a complete .pdf package. Keep your LAPM files organized and at your fingertips.
Compliance status at a glance.
No more uncertainty.
Simple icons show the status of tasks that are easy to lose track of. These include RE Diaries, ARE Diaries, materials documentation, preconstruction paperwork, and other critical items.
Ensure organization-wide consistency.
Preserve training resources.
Give your CM staff the same LAPM toolkit whether they are down the hall or in a trailer 100 miles away. Help inexperienced employees build their knowledge without continuous oversight. Provide employees with a powerful tool to help them navigate the relevant manuals.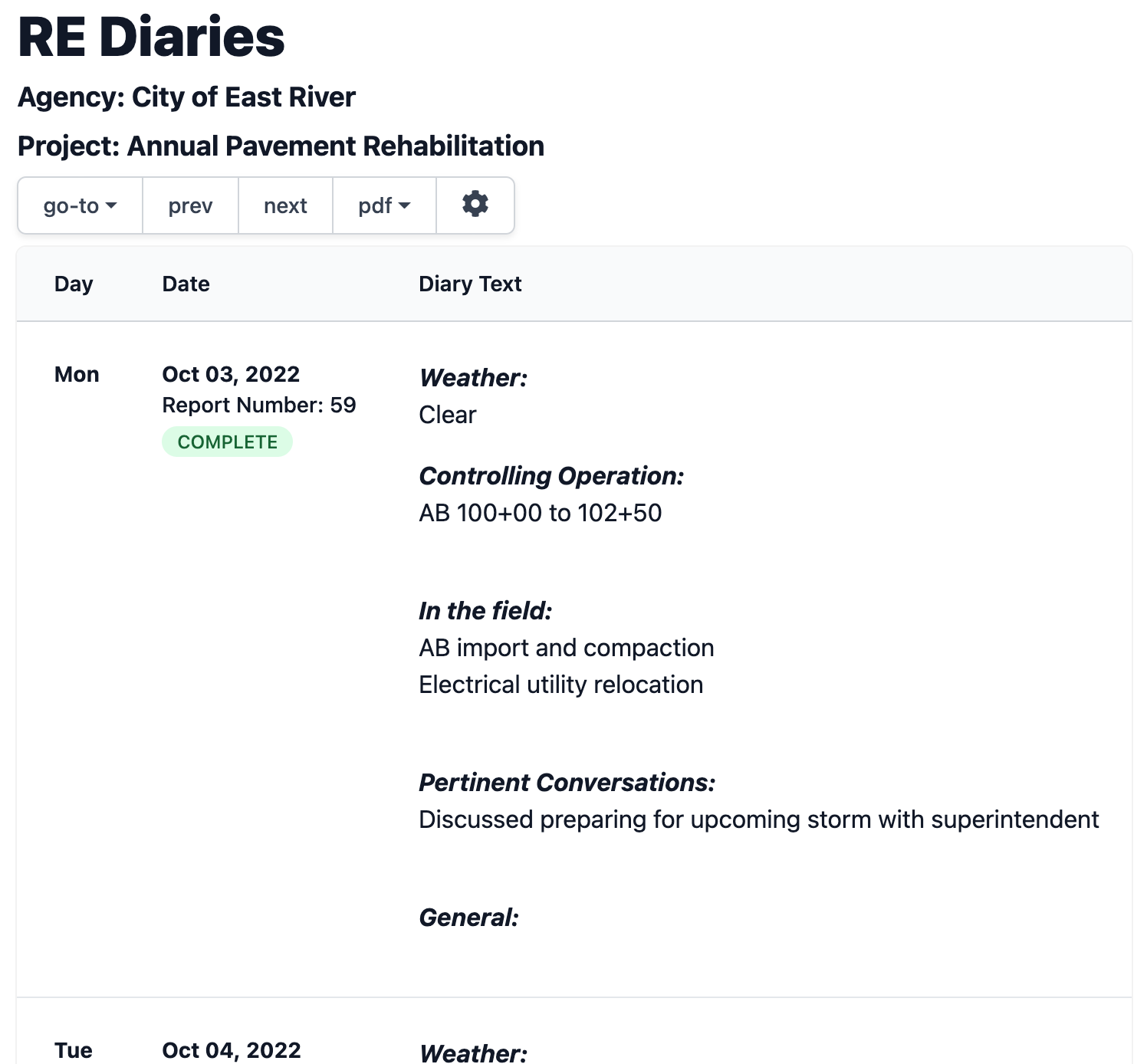 Automate Away Your Workload Headaches
CT-Tracker automates form generation, file management, compliance tracking, and team communication.